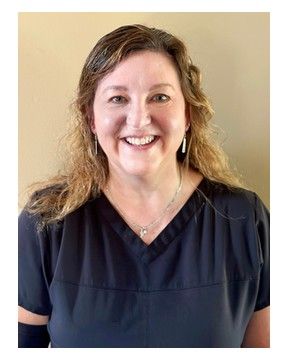 Meet Amy!
Amy attended National Laser School in 2011 and has been at Permanent Choice hair removal ever since. She utilizes her knowledge and experience to ensure each client receives thorough and comfortable treatment. She is an avid reader averaging 80-100 books a year, when she is not reading she enjoys being with family, fishing, and grilling.
You can book an appointment for Laser Hair Removal and/or Electrolysis with Amy in our Maple Grove office.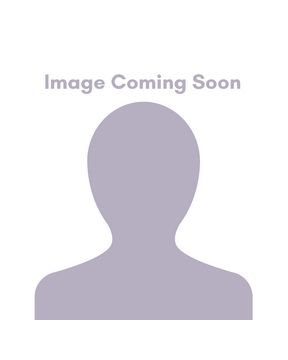 MEET BELLA!
Beginning her career in esthiology and later moving to permanent hair removal Bella has cultivated her skills and deepened her love of skin and beauty. She approaches each client's hair removal needs and goals with compassion and purpose ensuring the best possible results.
Find Bella in our Mankato Office.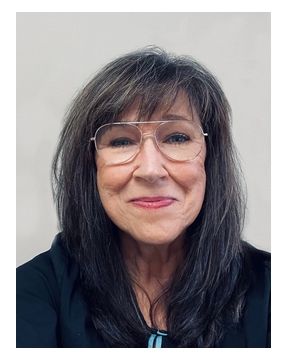 MEET CAROL!
Get to know Carol when you visit our Burnsville Office.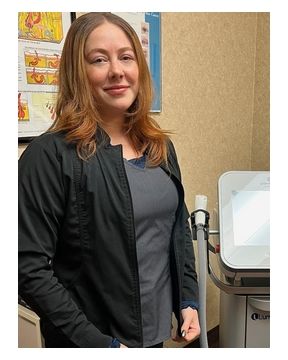 MEET CHEYANNE!
With a background in Esthetics and Cosmetology Cheyanne has always had a passion for helping people feel their most confident. As a full-body wax specialist, she learned how life-changing hair removal can be for her clients and decided to begin a career in permanent hair removal to give her clients a more permanent and cost-effective form of hair removal. Cheyanne has a particular interest in permanent hair removal on the face, with an emphasis on eyebrow shaping utilizing electrolysis. She loves everything about beauty and enjoys hairstyling, makeup artistry, and nail art in her free time.
Cheyanne divides her time between Minneapolis and Bloomington.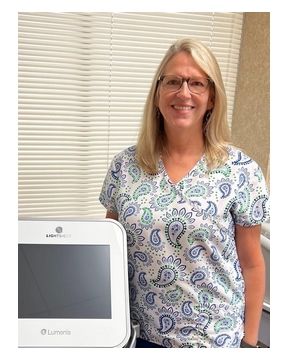 MEET CONNIE!
With over 10 years of experience in permanent hair removal, Connie is a wealth of knowledge and experience. Connie customizes every appointment to fit the unique needs of each client to ensure the best possible results. Outside of hair removal, Connie enjoys spending time with her family and friends.
Catch up with Connie in our Eden Prairie Office.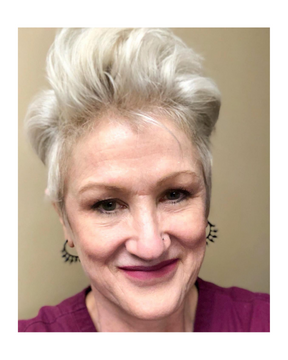 MEET DEB!
Deb has been performing laser & electrolysis treatments since 2002 and has completed over 26,000 treatments. She is a Certified Clinical Electrologist, Certified Medical Electrologist, and Certified Lightsheer Diode Laser technician. Deborah is experienced in various skin types and conditions as well as other factors that determine the difference between an "average" treatment, and one that will give amazing results. Deb enjoys working with different clients to help them achieve their hair removal goals and improve their confidence.
You will find Deb performing electrolysis and laser hair removal in our Burnsville location.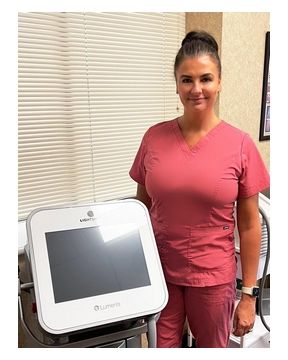 MEET DYAN!
With 6+ years of experience with laser and broadband light treatments, we are lucky to have Dyan on our team! She is a Licensed Advanced Practice Esthetician with a passion for skin care and helping clients feel their most confident. Specializing in BBL Treatments, Dyan has helped hundreds of clients remove solar spots, vascular lesions, under-eye circles, redness on cheeks, and chin along with other issues of the skin. She has lived in Chaska for 17 yrs. with her husband of 23 years, 4 girls, 4 dogs, and a cat. Her family enjoys camping, boating, going on walks, music, and gardening flowers and veggies.
You can find Dyan in our Eden Prairie office where she performs laser hair removal, electrolysis, and BBL facials.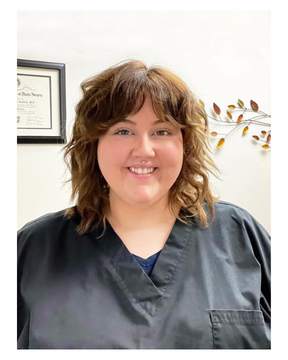 MEET EMILY!
After working in the cosmetology field for 11 years Emily made the move to focus on permanent hair removal, attending the Med Spa Institute of America's Laser Technician course and earning the first Student of the Month award for her program. Helping clients remove their unwanted body hair so they can feel comfortable and confident in their skin is Emily's favorite aspect of working in this field. Emily volunteers with several profits as well as enjoys reading, drawing, and training her new puppy in her spare time.
She splits her time between our Maple Grove and Minneapolis office where she performs both Laser Hair Removal and Electrolysis.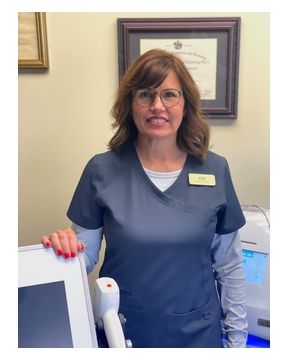 MEET KIM!
Kim's passion for hair removal began when she received electrolysis treatments to rid herself of troublesome facial hair and discovered the life-changing impact it could make on clients. In 1996, she became a licensed electrologist and later a laser safety officer, and has provided permanent hair removal services to clients for 25 years. Kim provides quality and compassionate treatment to all of her clients rebuilding confidence and improving overall skin health. She enjoys spending time with her husband, and 3 sons, taking their dog for long walks, and spoiling their elderly cat.
You can catch Kim in our Woodbury Office for all your permanent hair removal needs.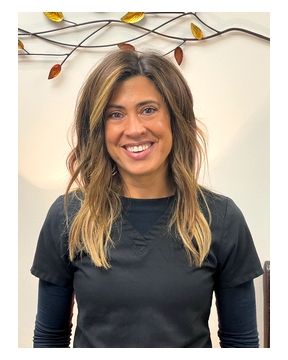 MEET TRACY!
Tracy's Bio Coming Soon
Tracy performs laser hair removal and electrolysis in our Maple Grove or Minneapolis office.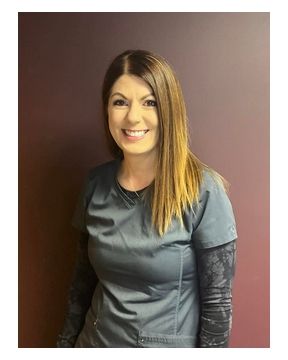 MEET TRISHA!
Following a 20-year-long career in the optical industry, Trisha trained with the owner and founder of Permanent Choice, Sue Lossing, learning the ins and outs of laser hair removal and electrolysis. Like many of our technicians, Trisha's interest in permanent hair removal began when she wanted to remove her own unwanted body hair, and her passion for helping others overcome their struggles with body hair grew from there. Trisha lives in Sauk Rapids with her husband and 2 daughters. She enjoys family camping trips, cooking, gardening, and reading.
Book with Trisha in our Saint Cloud Office.