EXPERTISE
Since our establishment over 30 years ago, Permanent Choice has grown to eight Minnesota locations, making us the largest and longest-established hair removal center in Minnesota. Our clinics are interconnected with a combined 257 years of experience among our 19 hair removal specialists.
As experts in our field, we know that lasting results seen from hair removal treatments are completely dependent on selecting the right device. Only a laser that was specifically designed to remove hair, not multiple purposes, will yield the best results. Our Lumenis Diode is a Class IV medical laser with the sole purpose of removing hair.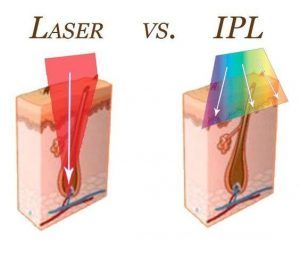 TECHNOLOGY
Unlike IPL (Intense-Pulsed Light) lasers which cast scattered light superficially at the skin, our Lumenis Diode removes hair at the root. Not only are IPL treatments more painful and damaging to the skin (all that scattered light!) the reduction seen can be underwhelming, temporary, and result in only the pigment in the hair being removed.
So why the prevalence of companies offering IPL for hair removal? Because it's cheaper for them – and unfortunately, worse for you. These devices have various interchangeable filters that perform completely different services at sub par quality. At Permanent Choice we only use the Lumenis Diode Lightsheer for hair removal because we are committed to providing the best technology designed specifically for laser hair removal.
INTEGRITY
Other companies' shortcuts don't end with skimping on the right equipment. Here are some other things to watch out for:
Hair Removal Isn't Painless.
Any company that claims their hair removal process is pain-free is not being truthful; the device they are using isn't very effective; or they have no idea what they are doing. At Permanent Choice, we will be upfront with communicating the sensitivity level of each of our procedures.
Hair removal should cost more than waxing.
If the cost of laser hair removal looks too good to be true – it is. We often see companies luring clients with low introductory prices, then hooking with outrageously expensive, multi-session packages once in the door. Treatments may seem more inexpensive, but in the end you pay the same – or even more – than fewer and more effective treatments with Permanent Choice; saving you both time and money.
More treatments do not mean better results.
In fact, the results can be much worse. You can be left with hair that would otherwise have been removed if you had received effective treatments. For some ethnicity backgrounds an excessive number of treatments can result in more hair than when you started. Clients who received treatments elsewhere before coming to Permanent Choice are shocked when they see results with us after their first treatment. A proven and established reputation shouldn't be substituted for another company's "guarantee" to keep treating.
One setting doesn't fit all.
Recently, other providers have started mandating their technicians use presets built into the laser devices for selecting settings in treatment. There is no shortcut or substitution to provide each and every individual client with specialized treatments for the best results. A technician with superior knowledge and experience is no match for a setting preset. At Permanent Choice we don't skimp on experienced, quality technicians.
TESTIMONIALS
We are constantly hearing from our clients that their biggest regret is not having completed treatments with us sooner. Every day we successfully treat clients that are ideal for laser but were told by other hair removal providers that they weren't a candidate at all for laser, or that they received previous treatments that were ineffective.
Real people, never a paid review, never a bot.
There are a lot of choices when deciding who will provide your hair removal treatments. We hope our insight will help those in our community find the best provider while not overpaying to achieve their best results.
Laser Hair Removal Images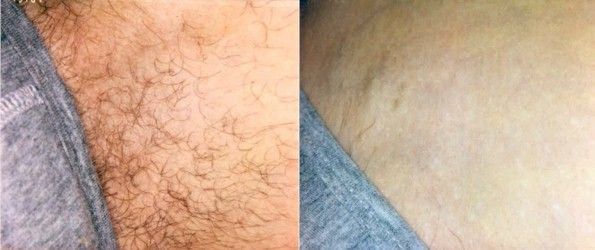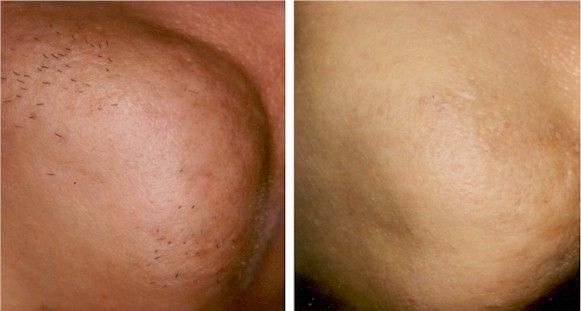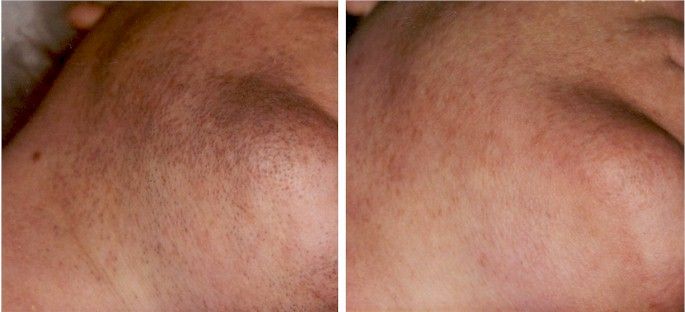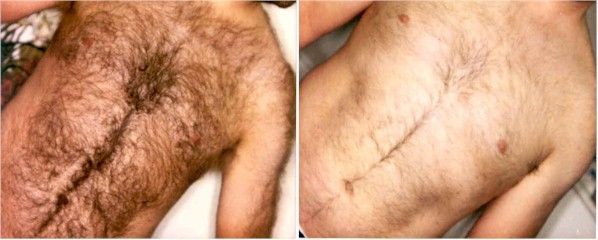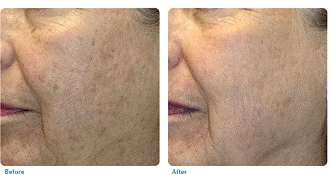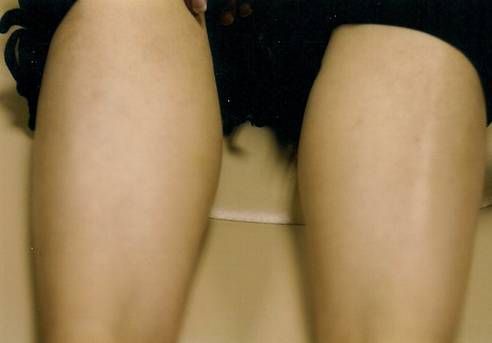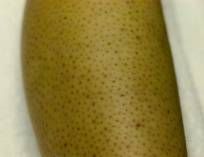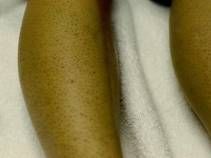 Photo Rejuvenation Images