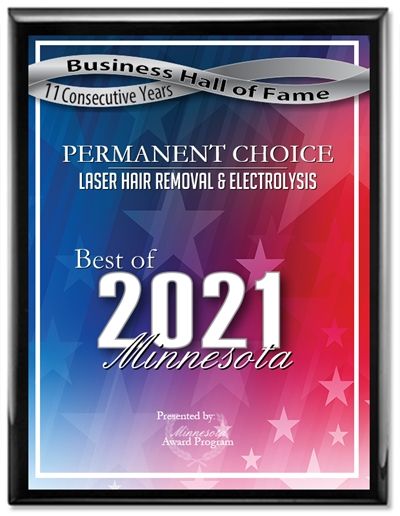 Best of 2021
Permanent Choice is pleased to accept the "Best of Hair Removal Minnesota 2021". We offer superior technology with the most experienced technicians. Hair Removal is our specialty and we are honored to serve our community for over 30 years.

SERVING MINNESOTA FOR OVER 30 YEARS
Permanent Choice Is Celebrating 30 Years As Minnesota's Most Experienced Hair Removal Center  By Offering These Promotions!
50% DISCOUNT ON ALL LASER HAIR REMOVAL TREATMENTS*
Call Or text 952-898-1111 mention this promotion to get locked in before it disappears!
EXAMPLES OF DISCOUNTED PRICES:
LIP & CHIN $150 per treatment
FULL FACE $187.50 per treatment
UNDERARMS $115 per treatment
FRENCH BIKINI $160 per treatment
BRAZILIAN (front & back) BIKINI FOR WOMAN $250 per treatment
LOWER LEGS INCLUDING KNEES, FEET & TOES $225 per treatment
Prices listed above include the 50% off promotion
NO COMMITMENT – NO CONTRACTS
As our policy has always been, we do NOT sell packages, there is NEVER a binding contract.
Scheduling your consecutive appointments as recommended not only gives you AMAZING results, but you will be LOCKED INTO promotional pricing until you reach your hair removal goal. Promotions fall off after 4 month lapse in treatments.
Call or fill out our Evaluation Form to learn more about our treatments and pricing.
RESTORE + PREVENT + PROTECT
Look Years Younger with the Power of BBL!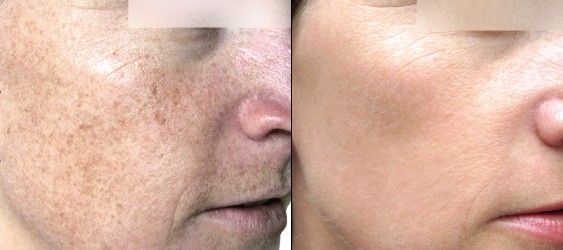 Starting 10/1/21 BBL Promotion below.
3 Areas for $750 - Regularly $900                                                             (Face, Neck, Decollete)  
Available in our Eden Prairie Clinic