Who Would Use Electrolysis These Days?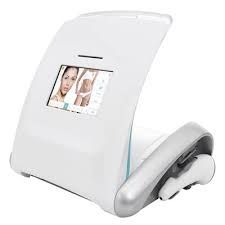 Who would choose this old fashioned method of permanent hair removal in the day of lasers? To be honest, more than you would guess. If given the option of laser or electrolysis, we recommend laser hands down. The speed, efficiency, and value can't be beat. The two main reasons people choose electrolysis is simply they are not a candidate for laser or it is an area not treated by laser. Lasers are able to do all body parts except within the eye orbit, temples or inside of the ears. This means permanently shaped eyebrows is accomplished using electrolysis.
Lasers need good contrast between the colors of skin and hair, so it does not work well on dark skin, tanned skin, or hairs that are blonde, white, gray or red. We serve many clients who are "salt & pepper". We often initiate treatment with laser for the darker hairs, and then complete the process using electrolysis on the hairs the laser was not able to treat.
New Technology
We have upgraded our electrolysis equipment to the newest technology available! You will notice that treatments are faster and more comfortable. Powerful computerized technology enables us to work with milliseconds of time and progressive galvanic current, in addition to automatic hydration compensation response.
Electrolysis Works On
All Types of Hair
All Colors of Hair
All Skin Tones